Final day on Peru: Huacachina Sand Adventure
What can you do in your final day on Peru? Huacachina in the Ica province where the main activities are the dune buggys and sandboarding on some of the biggest sand dunes in South America, all situated around this idyllic looking desert oasis with green water and palm trees!! So i'm gonna tell you a bit about my experience on these great adventure.
We arrived to Huacachina at 2:20 pm and the first thing I noticed was the dust and sand. So much sand! We were in the middle of a desert. As we drove up to Huacachina the sand dunes loomed high around us.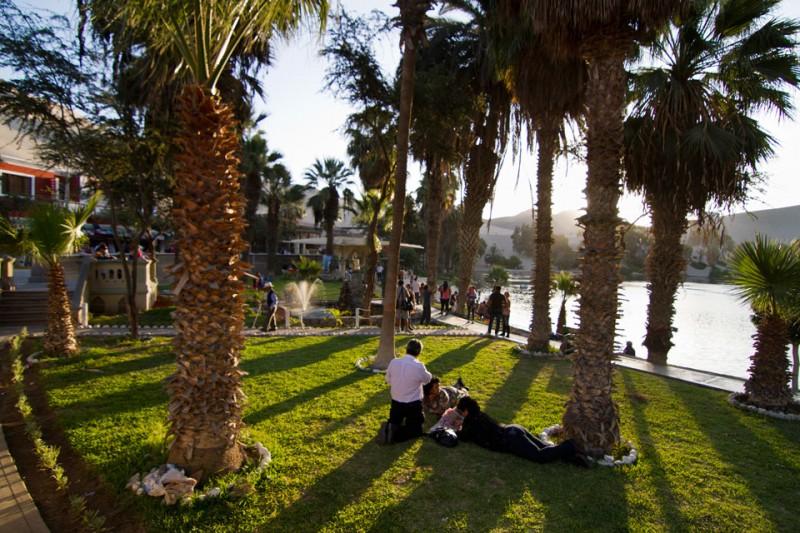 Upon arrival, the guide gave us some free time to explore the place before we started the tour. My friends and I about the small little town and right smack in the center was the famed oasis, the life of this little place.
Returning to the hotel for the tour, we saw the dune buggies parked outside and I knew the best part was coming! Strapping ourselves in, we drove out and headed towards the dunes.
I felt a tingle of excitement for what was to come. The drivers hit the gas, and we flew! It was a rollercoaster ride on the sand. This monsters catch the dunes at 100kmph!. We climbed, then dropped hard down massive sand dunes and drove around these dune craters at top speed at a 45 degree angle. It was absolutely insane and everything I had imagined it to be!
After going a few rounds with the dune buggies, we did some sandboarding. We would drive to the very top of the sand dunes and the guide gave us all a board. The daring did it standing up, surf style. I went belly first on my board and as I glided, I happily ate sand at the bottom. The child in me emerged and it was the most fun I had had in a long time!
After what seemed like hours, and many trips up and down the sand dunes, we took some time to admire the view as the sun set. And boy, what a view! The sand dunes went on as far as the eye could see in rolling hills, and as the orange rays of the sun touched the hills, it created a scintillating effect. I breathed in the air and took a moment to fully thank the universe for bringing me to this very spot.
Feeling tired, but happy I settled in the bus for the long ride back home. Yes, that was an excellent day. They even played "The Mummy" with Brendan Frasier which revived a bit of nostalgia on myself.