Lakes, lagoons and rivers of Peru
Who doesn't love a good picture with the landscape of a beautiful lake? In Peru you can find different lakes, lagoons and rivers that can be the product of snow melting mountains or the sinking of the earth's crust, which make them natural attractions that help the growth of crops and surprise tourists with their waters of different colors.

Peru has more than 12 thousand lakes and lagoons, which are mostly on the eastern slope of the Cordillera de los Andes. The largest is Lake Titicaca in Puno, the highest navigable lake in the world, while in other parts of the country you can find hot springs, geysers or waterfalls, offering different options to visit these water resources.

The most known are:
Titicaca Lake
Lake Titicaca is the highest navigable lake in the world, it takes place in the provinces of Moho, Huancané, San Román, Puno, El Collao, Chucuito and Yunguyo, in Puno region, at an average altitude of 3810 meters above sea level. It has an area of 36 180 hectares.

Lake Titica is the home of Uros people.
They live on islands made of living reeds that float around the lake.

Amazon River
The Amazon is the largest and longest river in the world that is born in the snowy peaks of the province of Caylloma, in the department of Arequipa. Its waters pour 170 thousand cubic meters per second into the sea and houses more than 2,000 species of fish.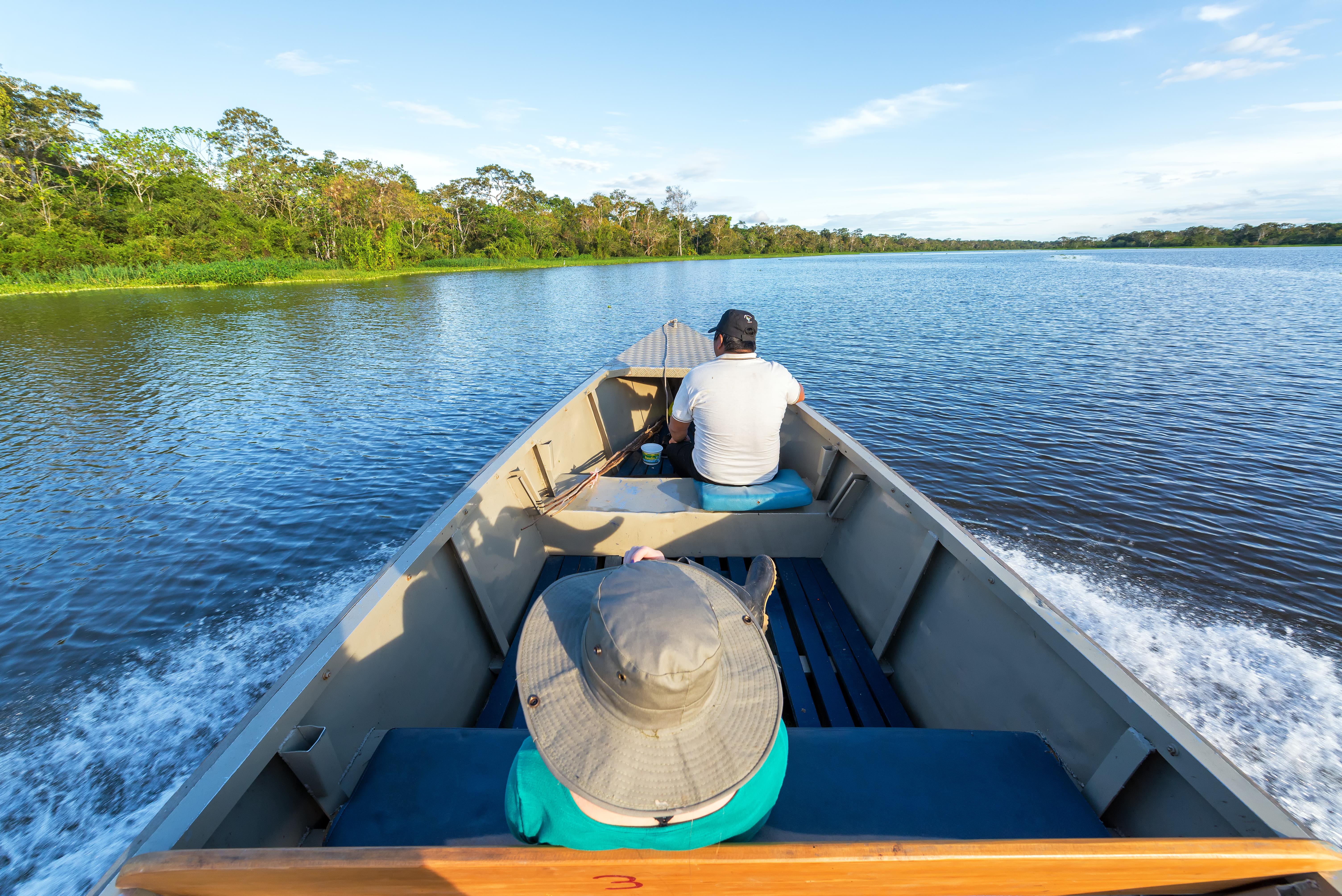 Llanganuco Lagoon
At the foot of the Huascarán mountain in Huaraz, the Llanganuco lagoon is one of the most impressive destinations of the Andes that surprises its visitors with the turquoise color of its waters.

Blue Lagoon
It takes its name from the color of its waters that are accompanied by vegetation and cultivation areas in the district of Sauce, one hour from the city of Tarapoto. In addition, it is a great tourist attraction, because you can see different marine animals or practice jet ski.

Humantay Lagoon
The Humantay Lagoon in Cusco is a jewel of nature on the route of the snowy Salkantay which is reached with a walk. Its emerald waters that are protected by the mountains are perfect for taking photographs that will be hard to forget.