Maras: Tourism, Tradition and Salt
Many people think of Machu Picchu, Sacsayhuaman or Qorikancha when they are visiting Cusco, however, the Imperial City is much more than an archaeological destination. Cusco is also a great option for nature lovers who will find in Maras Salt Mines (Salineras de Maras) a place where salt is produced in a totally natural way.

In this tourist attraction located in the Sacred Valley you will find 3000 small wells where salt water is stored that comes from the Qaqawiñay mountain in the months of June to October (dry season). The people of the community fill these wells with salt water and wait for the sun to evaporate the water and only the salt remains, a tradition that had already been used by the Incas.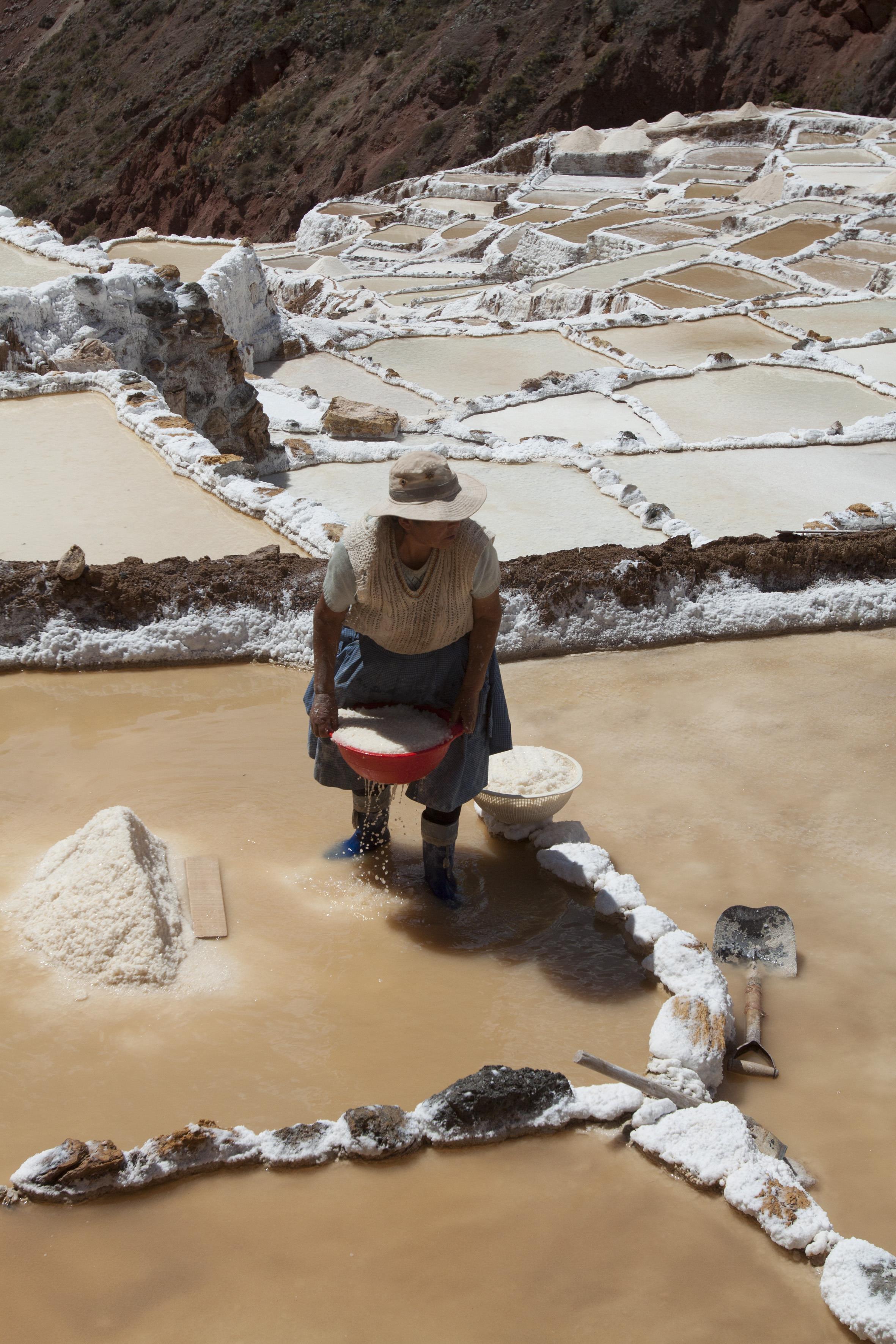 At present, the salt mines belong to the people of Maras, who use it for their consumption and export to several countries. This is how the salt that comes from the water of the Qaqawiñay mountain reaches the tables of different restaurants around the world as a gourmet ingredient.

Legend has it that the purple salt that comes from Maras comes from the tears of Ayar Cachi, one of the brothers of Ayar Manco, founder of Cusco. Upon learning that Ayar Manco would be the one to found the Imperial City, Ayar Cachi began to mourn with sadness becoming a mountain of stone and generating the most beautiful salt flats of Cusco with its dry tears. Definitely, Maras is a place full of nature and history that a visitor to Cusco can not miss on his tour of the Sacred Valley of the Incas.
Article: ViajaPorPerú