Skylodge Adventure Suites: Camping While Hanging Off A Cliff
The world of tourism does not stop generating activities for those who enjoy extreme experiences. From bridges to high altitudes to exotic hotels located in the most remote places are some of the possibilities that travelers can enjoy while traveling the world. In these opportunities the Skylodge Adventure Suites in Cusco takes one of the most innovative proposals for those who love mountaineering and high altitudes. It is a hotel whose rooms and group dining are suspended 400 meters from a mountain.

Its spectacular view of the Sacred Valley of the Incas is a consolation more than gratifying after the exhausting climb to each of the shelter rooms completely transparent hanging. Each module has 4 beds, a dining room and a private bathroom; Manufactured in aerospace aluminum and high strength polycarbonate. The dimension of each module is 7.5 mt. long x 2.60 mt. of height and width, really a suitable space and specifically conditioned with the necessary comforts.
Its completely transparent walls offer the necessary light during the day but at night this incredible hotel offers sustainable electric energy and charged by solar panels, an environmental proposal according to the natural beauty of the place. "The lighting in each module is entirely ecological, thanks to photovoltaic panels that allow energy to be stored in batteries to power 4 lamps inside the module, in addition to these lamps, each bed has a solar book lamp," said hotel spokesmen on their web.
The exclusive facilities only host 12 hosts per night. The three capsules were created by the Natura Vive chain in 2012 and since then they have become the favorite hotel for people seeking an experience full of adventure and nature. Would you like a room?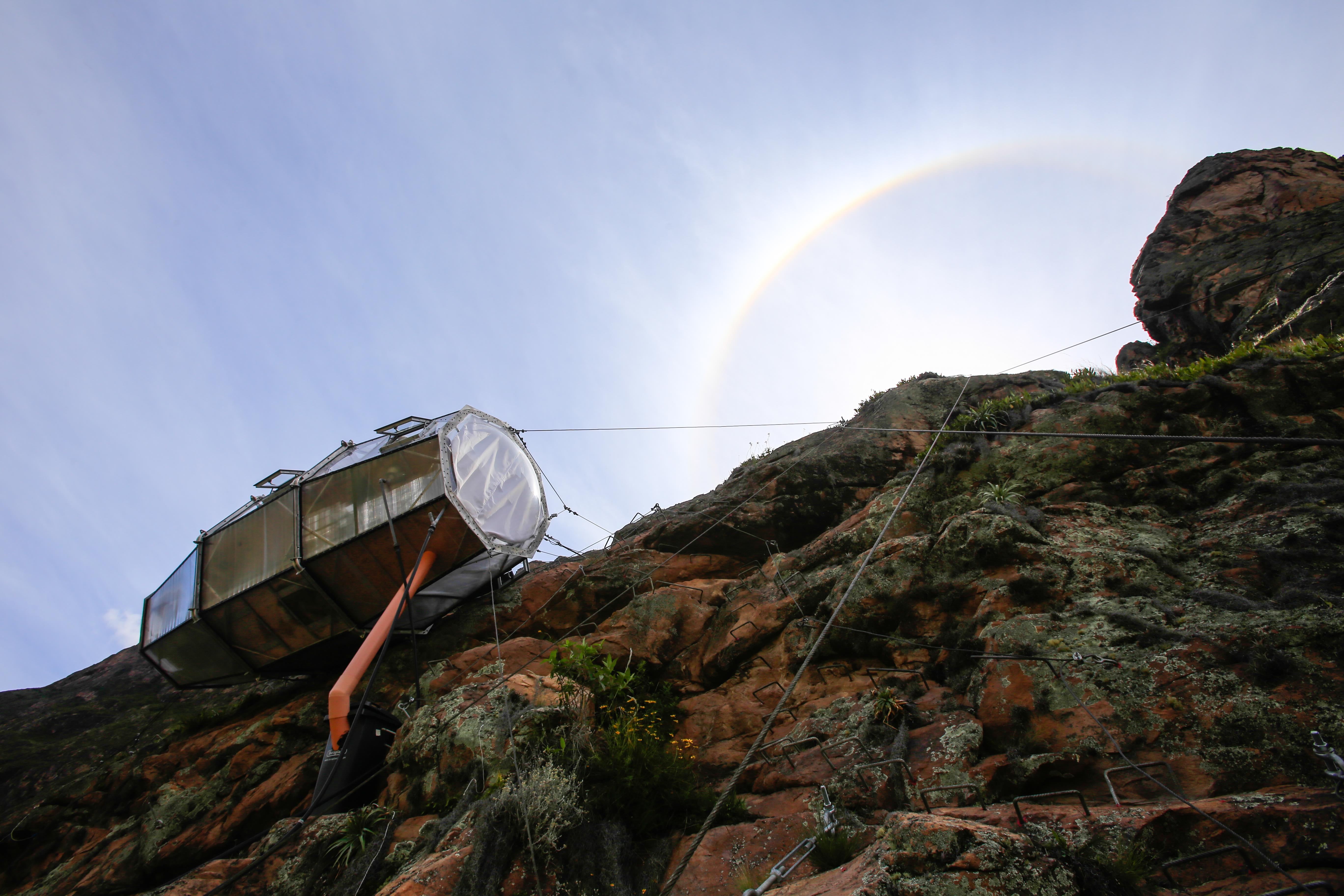 Article: Infobae