The 5 Must-Sees of Lima
The Plaza de Armas
The Plaza de Armas is located at the Lima's historic center. Also known as the Plaza Mayor, this historical place shows a colonial fountain and a lot of famous buildings as "Palacio de Gobierno", President's official home, or Cathedral of Lima.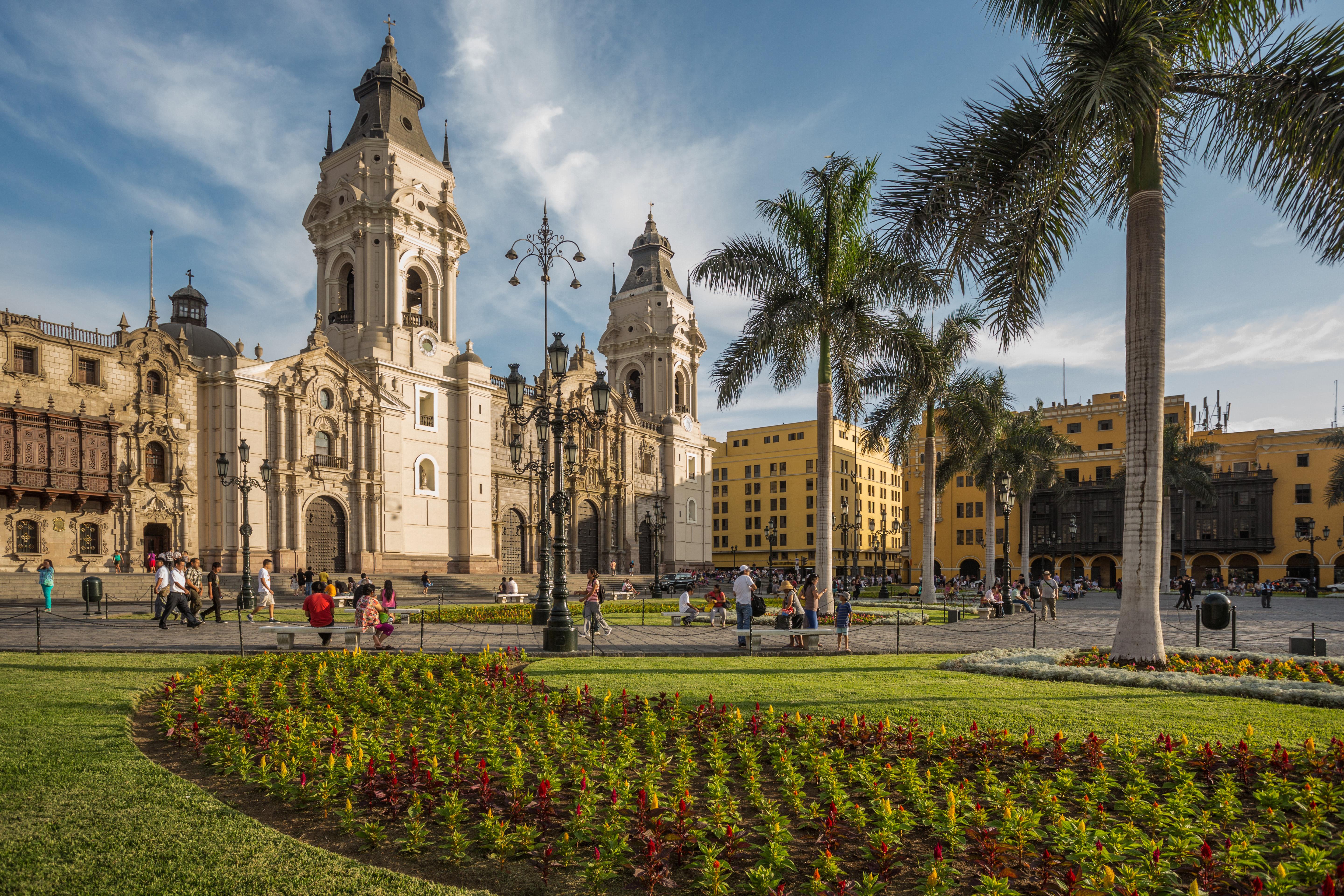 Huacas
Lima is special because you don't have to go further to explore historic sites. Huacas are large adobe brick pyramids located in different places of the city. The most famous is Huaca Pucllana in Miraflores, one of Lima's trendiest districts, and is perfect for a ancient ruins tour or for having a dinner in its exceptional restaurant.

Miraflores, Barranco and other districts
Full of fancy bars, stylish stores and restaurants, Lima has a lot to offer in its different types of districts. The small district of Barranco is Lima's bohemian spot where tourists and locals enjoy a great nightlife, while La Punta represents a historical place close to the Pacific Ocean where you can find many options to try the most famous peruvian dish: Ceviche.

Don't forget about Miraflores, one of the most important districts of the capital because of its restaurants, hotels and touristic places. Also, Miraflores is the hotspot for paragliding over the sea with a beautiful view of the entire city.

Historic Mansions
Wherever you go, it is possible to find history thanks to the historic mansions that have been preserved and opened to public. For example, Casa Aliaga was the residence of Jerónimo de Aliaga, one of Francisco Pizarro's conquistadors. If you do not want to take a tour to see this mansions, you can easily walk through the city to find a lot of them.

Restaurants
It is said that Lima is the world's best food city because the diversity of the country reunites in the capital giving people a big list of options in terms of good food. Also, 3 peruvian restaurants are included in the list of The World's 50 Best Restaurants: Central, Maido and Astrid y Gastón. However, it does not mean that eating is expensive in Lima, you can find a lot of good street food everywhere.