The Magical Water Circuit at Reserve Park in Lima
Eight years ago, Lima's neglected Reserve Park was made over as the Magical Water Circuit, a spectacular park showcasing fountains by different designers. Thirteen fountains showcasing unexpected shapes, light shows, and interactive elements keep visitors well entertained. In 2009, it took the Guinness World Record as the world's largest fountain complex in a public park. There's a labyrinth fountain, a tunnel fountain, a pyramid fountain, and more.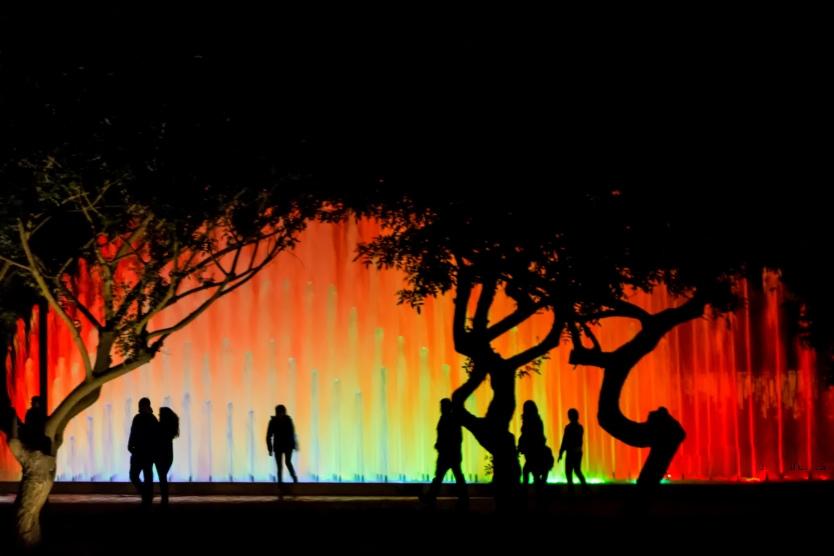 Events are held for the biggest nights of the year, such as New Year's Eve, Valentines Day, Fiestas Patrias Independence Days, and Lima's founding anniversary. Usually during these events, there are musical acts invited and food vendors roaming the grounds, lending a festive air. Thematic shows are put on at Fantasia Fountain, whose waters are choreographed with music, laser lights, film, and fireworks.
You'll find the Magical Water Circuit in central Lima, at the corner of Avenida Petit Thouars (block 5) and Jirón Madre de Dios. The park is open every day of the week except for Monday, from 3pm through 10pm. The light, film, and music show at Fantasia Fountain takes place at 7:15pm, 8:15pm, 9:30pm. Entry costs just $1.20. At that price, the park is a tempting option just to cool off in one of the interactive fountains from that afternoon heat in Lima…
If you are interested in a Lima Illuminated Tour, which takes you through central Lima to see its monuments attractively lit up against the evening sky, ask about the versions which end with a trip to the Magical Water Circuit rather than the dinner show- you'll have wonderful photos to show for the excursion!