Vinicunca, the Rainbow Mountain
Vinicunca, the mountain of seven colors, is one of the most beautiful attractions in Cusco. It is a place full of nature, adventure, colors and perfect landscapes for unforgettable pictures. It was named by National Geographic magazine as one of the 100 places that MUST be visited before dying. The incredible mountain is also known as "Cerro Colorado" or "Montaña Arcoiris" and is located between 4,170 and 5,200 m.a.s.l . Vinicunca presents its colors due to the erosion of sedimentary stones that are formed without any intervention being compared with a terrestrial rainbow.

Credits: Roi Dimor
How to get there?
Vinicunca is located in the district of Pitumarca, in the Canchis province, very close to the Ausangate mountain (sacred mountain). In that way, you must travel to the province of Quispicanchi in Cusco, from the bus terminal of this city. The trip to Pitumarca lasts approximately three hours. At this point, you can get everything you need for the route because this is where the adventure begins.
The walk to the mountain has half difficulty. It lasts 3 and a half hours or 4 at an average pace, this path requires an acceptable physical condition. We promise you it will be worth it!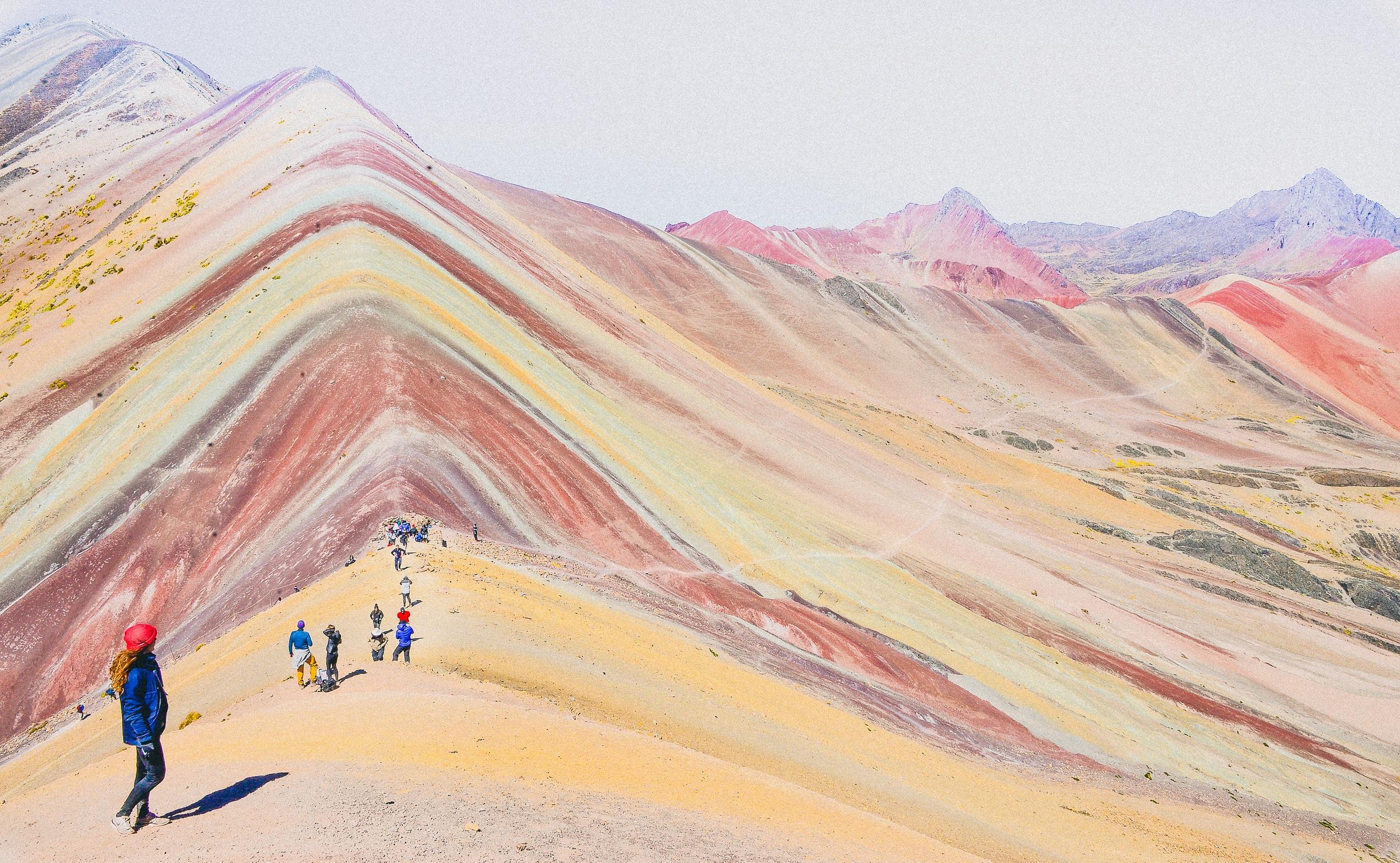 Credits: Johnson Wang
Recommendations
The best time to visit Vinicunca is from April to August.

Bring equipment such as: hat, small backpack, comfortable shoes, warm jacket, sunscreen, trekking cane, cover and water.

It is important that the traveler acclimate to Cusco and travel a few days before to avoid the altitude sickness.

Buy food in the city of Cusco or Pitumarca, are the only places where you will find shops to buy groceries or water.
Do you want to visit the beautiful Rainbow Mountain? What are you waiting for! Travel to Peru NOW and discover your next adventure!