What about a peruvian food tour?
Want to experience authentic local cuisine without breaking the bank and without the hassle of reservations? Would you like to learn about Peruvian food in a practical way? Are you curious about the culture of Peru and it's culinary traditions and you'd like some guidance on where to start exploring? Try a Peruvian food tour in the capital city, Lima.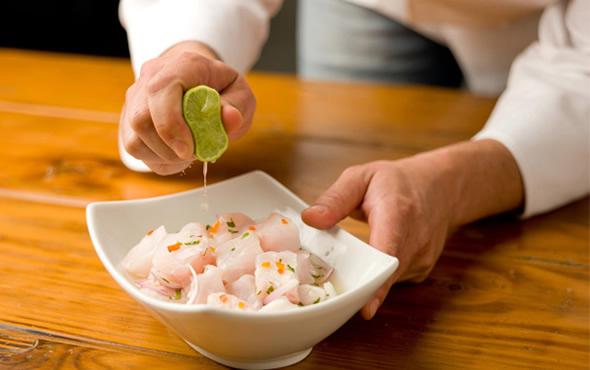 Food tourism in Peru is big business. In 2015 Peru was named the world's leading culinary destination. The UN World Tourism Organization says that over 40% of visitors to the country are there to experience the food as their first priority. With attractions like Machu Picchu, soaring mountain ranges, tropical jungle, and surf beaches, as 'competition', food tourism has made huge progress in Peru.
Chef Gaston Acurio is often credited with being the person that most influenced the current upward trend in interest in Peruvian gastronomy. In 2014 the Wall Street Journal named Acurio as the direct influencer for the increased popularity of his native cuisine. Acurio is involved in promoting tourism and culinary vacations in Peru and he has laid the groundwork at an international level. But what options are available to visitors who want an all-in-one introduction to Peruvian cuisine, or who are short on time and posess only a basic knowledge of where to start their food journey? The answer is a 'Food Tour', a touristic experience that has really taken off in Lima in the last 5-10 years.
Peru features prominently in the World's 50 Best Restaurants every year and almost all of these restaurants are located in Lima. On the 50 Best Latin American Restaurants list, positions 1, 2, and 7 are occupied by Lima eateries. Why does Lima have that makes it such a special culinary destination? The essential gastronomic experience that is Lima, the capital of Peru, is based upon centuries of immigration from countries with important culinary heritages (Spain, China, Japan), incredible indigenous foods unique to this country, and a booming economy.
Peruvians, and especially residents of Lima, are fiercely proud of their cultural heritage. Peru's 'gastronomic status' is a source of national pride. Sure, Paris is the food capital of the world, the Italians have made an art form out of durum wheat and New York and London offer the widest range of food options anywhere. But nowhere will you see such joy and pleasure in the preparing and the eating of local food as in Lima.
We talked to a company that have created a way for tourists to experience a wide range of Peruvian food in different settings without having to worry about logistics. Lima food tours are fast becoming one of the biggest 'must-do' for tourists visiting the country and we talked to our friendly guides about how they have created and adapted their businesses around this ever growing trend. They also give us a few tips on where to find the best ceviche and tell us what their favourite Peruvian dish is.
Lima Gourmet Company
Coming in at no.1 on Tripadvisor's list of Lima tours (of any type) is probably enough to secure a solid stream of customers for this Company. But team LGC has obviously been busy with its marketing efforts. Securing the top results in Google for the main search keywords is also a sign of a business which understands the market. Positive reviews from The Huffington Post and other publications have helped the brand become one of the most recognized.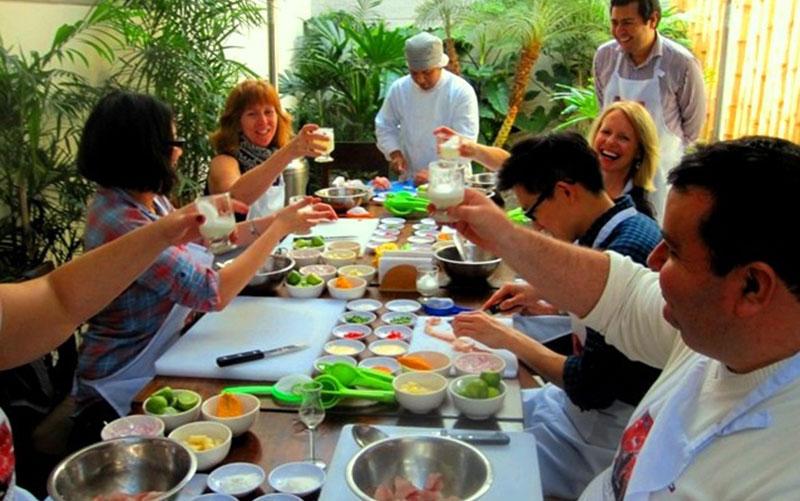 The company has focussed on delivering a quality service since 2011 and it has paid off. Samantha Lewis from Lima Gourmet Company tells us how the business is trying to change the image of Lima as just a transition point for tourists on the way to the likes of Cusco and Machu Picchu. One of Lima's greatest assets is its culinary history and status as 'food capital' of Latin America. Many tourists arrive in the country unaware of the amazing range of eateries hidden away in corners of the city. Samantha and her team help improve the city's image through education about its delightful food and culture.
How long has the company been in existence?
We began running food tours in Lima starting in December of 2011. We are just about to celebrate 5 years in business.
What was the impetus for starting your food tour business?
We started the business as we found that most travelers on their way to Machu Picchu, the Amazon, and other destinations had to spend at least a day in Lima. The idea was to diversify from the traditional tourism circuit and provide an alternative that involved the excellent food that Lima offers at a time when Lima was consolidating internationally as a major culinary capital.
What has been the biggest challenge in growing your business?
As with any new business, getting people to know that you exist and trust your brand was challenging at the beginning. It required a lot of patience and investment both in time and money to get to the point where we are today.
Which countries represent most of your client base?
At the beginning, clients were mainly North American, however, now we have a very diversified clientele from Chile to China and everywhere in between.
What is the most popular tour and why?
Both of our tours in Lima are equally popular, the Day Tour and the Evening Tour. The Day Tour is more popular with people that enjoy markets and cooking classes, whereas the Evening Tour is more laid-back, and about enjoying the foodie experience and like-minded company in a new place.
What are your typical tours like?
We offer two tours, both of them are approximately five hours long. The idea is not only to try different restaurants, but also to see different parts of the city. We cover the most iconic dishes, such as cebiche, anticuchos and causas, but also incorporate gourmet, Peruvian novelties such as food from the Amazon in the gorgeous setting of Amaz restaurant.
Are your clients already knowledgeable about Peruvian food, in general?
About 50% have had some kind of experience with Peruvian cuisine before reaching us. Latino clients are very familiar with our cuisine, but are always surprised by the freshness, quality and diversity of our ingredients. North Americans and the rest of the world have heard about the reputation Lima has garnered as a foodie haven and are amazed by the quantity and quality of top restaurants in the city.
What's the most gratifying part of running a food tour business?
The most gratifying part of running food tours is that through our work, we are helping to change the image that Lima once had as an ugly, boring city with nothing to do and nothing to see. The way we incorporate food on our tours involves culture, history, and even architecture. It has served as a way to rebrand the city as an exciting, attractive destination. So much has changed in the last five years that we now see people coming to Lima just for a weekend to eat!
What is your favourite Peruvian food?
It's so difficult to pick just one dish when there are such a variety of dishes to be found in Peru. Our favorite has to be adobo, or a type of spicy pork stew, from Arequipa. The stew is marinated overnight so the flavors are out of this world. Traditionally, at the local picanterías where the dish is found, only the chef tending the pot knows the exact recipe. It's also said to be an amazing hangover cure after too many pisco sours. It's true Peruvian soul food.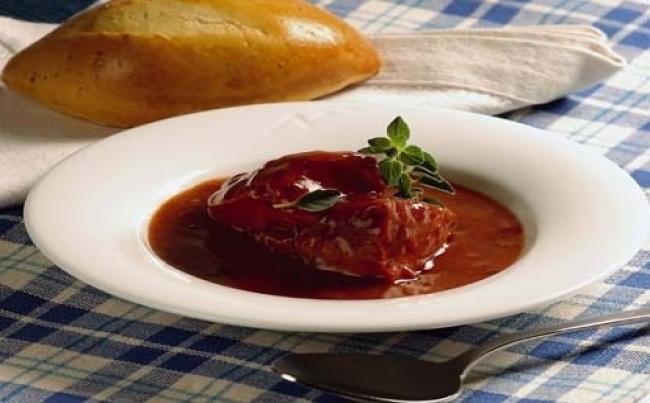 Where can the best ceviche be found?
To find the best cebiche, it truly depends on what you have in mind. For a classic take on the dish, respecting traditional recipes, Isolina is the place to go. They serve old-style Peruvian dishes and make you feel like you've traveled back in time 50 years to this trendy corner.
If, however, you are looking for a bit more excitement, try the Amazonian plantain cebiche at Amaz, or the Japanese Nikkei fusion cebiche at El Mercado.
If you just can't decide, you can always check out Cala for a cebiche tasting platter with different styles.
You can reserve or ask advice for experiences like these on Fly Peru Now which offers tailormade itineraries and small-group tours to Peru, including international and domestic flights, transfers, excursions and B&B accommodations. Contact us here for more information!